Hello!
My name is Kristy Cook.
I'm an attorney and the founder of Mod Law Firm. I've chosen to take a different path than many other lawyers, and Mod Law is no exception. One of the reasons I started Mod Law is that I believe lawyers don't have to be unapproachable, stiff, or speak and write in impossible-to-understand legalese to be excellent attorneys. Lawyers are people too, and I view my humanity as a strength that helps me connect with my clients on a deeper level. 
I love what I do at Mod Law because I get to work with amazing people every day. My clients are strong, passionate, trailblazing entrepreneurs whose lives and companies are motivated by their convictions. As a mission-oriented person, nothing fulfills me more than providing legal solutions for purpose-driven businesses.
By helping my clients overcome legal hurdles that get in the way of their business' missions, I help them spend their valuable time and energies on what's really important — the awesome work they do.
The Start of My Journey
When I started classes at Drake Law School, I wasn't sure what I wanted to do. I wasn't even sure that I actually wanted to be a lawyer. I knew I didn't want to become the stereotypical attorney, but I was too young to realize that I could forge my own path and practice law the way I wanted to practice. I knew I was interested in business, and I knew enough about the world to understand that law school would open up more opportunities for me in the business world than my other options. (I ended up being right about that, but not in the way that I thought.) So, I worked hard and earned my law degree, even though I wasn't quite sure where I wanted it to lead.

After graduating from Drake in 2006, I started working as an account representative for a nationwide company that provides legal research tools for law firms. At first, I enjoyed working with other lawyers and helping them learn how to use the research software. Unfortunately, as the job progressed, the position evolved more into a sales role. It didn't feel right to me to try to get people to buy things they didn't want, and I felt disappointed with the lack of personal purpose I derived from a sales-focused position. Simply put, I wanted more.
So, onward I went to work for a real estate lawyer who was launching a new law practice. Working together, we were able to build his firm into a 7-figure business its first year. I loved the business aspects of growing a small practice, but, again, I felt personally dissatisfied. I wanted all of my efforts to focus on more than just profits.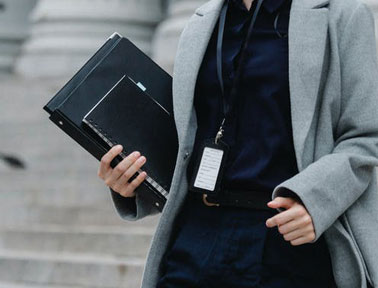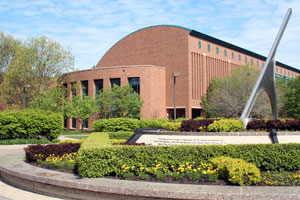 Discovering Purpose-Based Business
After realizing that business alone wasn't enough to fulfill me, I went back to school at Portland State University's Mark O. Hatfield School of Government. In 2010, I earned a Master's Degree in Public Administration with a focus on leadership and operational management for non-profits and public sectors.

During the last year of my Master's program, I was hired for a temporary position at a large non-profit organization in Portland, Oregon. What was originally supposed to be a 2-month gig I took to pay my bills during school turned into 9 years of career growth and personal development.
I became the Contracts Manager, then the Director of Legal Affairs, and eventually General Counsel, where I served on the Executive Leadership Team of the organization. I fell in love with the purpose-driven world and realized that purpose was the meaning and personal connection I had been missing in my previous jobs. To be truly happy in my career, I needed to partner with other purpose-driven people in the for-profit and non-profit spheres and work with them to make the world a better place.
Envisioning Mod Law Firm
In 2017, I took a leap of faith. trusting that I could succeed by doing things my own way, I and launched Mod Law Firm according to my vision of how a business should run. In 2018, I continued to restructure my life so I could run Mod Law on my own terms, and my husband and I relocated from Oregon to North Carolina. After developing a bi-coastal business model, I added North Carolina to the Firm's service area in mid-2019, and my bi-coastal firm was born. During that transition time, I spent a lot of time thinking about the way I wanted my law firm to function. 
I knew I wanted it to be modern. I knew that by leveraging the benefits of modern technology, I could make my clients' lives easier with virtual meetings, a client portal, text and email communications, and an online meeting-scheduling platform.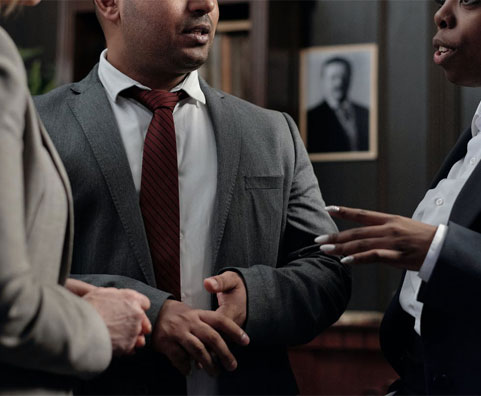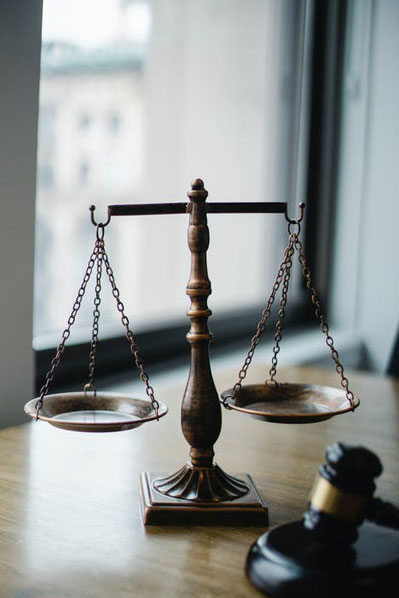 I also knew I wanted my law firm to be informal. I wanted my clients to feel comfortable around me and I wanted to be able to be myself around them. I wanted my law firm to be a place that brought both my clients and me joy.
While expanding Mod Law, I also considered the things I had learned about myself during my professional journey, and what had brought me the most satisfaction in my previous jobs. I knew that I wanted to help small businesses and non-profits thrive, and I wanted to build meaningful, long-term partnerships with my clients.
With all of that in mind, I developed the firm of my dreams; Mod Law Firm. It is my goal to make Mod Law known for providing empathetic, results-oriented, and accessible legal services to non-profit and for-profit purpose-driven businesses.
Our Six Principles of Client Partnership

Listening
Mod Law is committed to truly understanding its clients' needs so the firm can identify the best options to help its clients' businesses thrive.

Problem-solving
We support our clients by creating solutions to the problems that get in the way of their businesses' missions.

Guiding
We foster clear and open communication with our clients by avoiding legal jargon and explaining what the legal services we provide for you.

Customizing
By offering unbundled legal services and outsourced general counsel services, Mod Law can provide service packages that meet both its clients' legal needs and their budgets.

Supporting
By building long-standing partnerships with its clients, Mod Law seeks to be a constant and reliable source of assistance, to help its clients' businesses overcome any obstacle they encounter.

Improving
Feedback is essential to continued growth. Mod Law Firm ensures its clients are satisfied by refining its processes and services to better suit client preferences.
To learn more about how these principles inform the way I practice law, check out my answer to the question